Fit For Duty?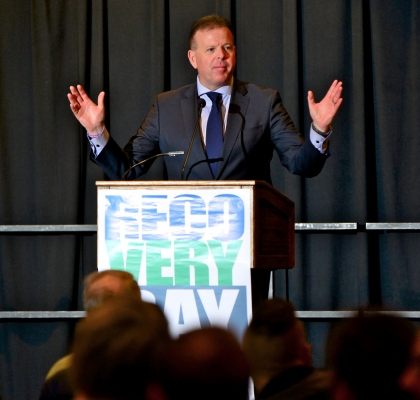 "Addressing Employee Safety, Mental Health and Well-being within the Workplace"
Fit for Duty means within its truest form that an individual is in a Physical, Mental, and Emotional state which enables the employee to perform the essential tasks of his or her work assignments in a manner which does not threaten the safety or health of oneself, co-workers, property, or the general public.
As part of our ongoing commitment to providing our clients a safe workplace which covers all areas of Safety, Environment, Health and Well-being, the DAXX Safety Group is pleased to announce our partnership with Rod Pedersen and our keynote speakers series:
Fit for Duty in an Ever Changing Workplace Safety Environment
This event brings an open and interactive approach to discuss and bring forward Safety in the Saskatchewan Workplace. Focusing on current industry trends, workplace safety, being mentally and emotionally Fit for Duty, strong workers improve a company of any size and bring them to an elevated level for performing at their peak potential.
Within this Safety Presentation, Rod will cover these important topics to help discuss, build a mindset and open up conversation for employers and workers at all levels.
Workplace Safety, Mental Health and Wellbeing in 2019? Here's where we are going in Saskatchewan.

I work in a Safety Sensitive position, what does Fit for Duty mean to me and my co workers?

Cannabis is legal, how does this fit into my workplace culture and being Fit for Duty?

High stress management in a Safety Sensitive culture.

The relative nature of stress, and stressful situations where I have to maintain my safety roles and responsibilities.

Signals of dependence that may affect workplace performance, safety and well-being.

How can I talk to my employer about a potential or existing workplace safety concern regarding mental health and wellbeing?

Motivation Safety – How company culture of safety is built, sustained and implemented.
TO REQUEST MORE INFORMATION/PRICING - PLEASE CLICK HERE